Highbullen Hotel restaurant design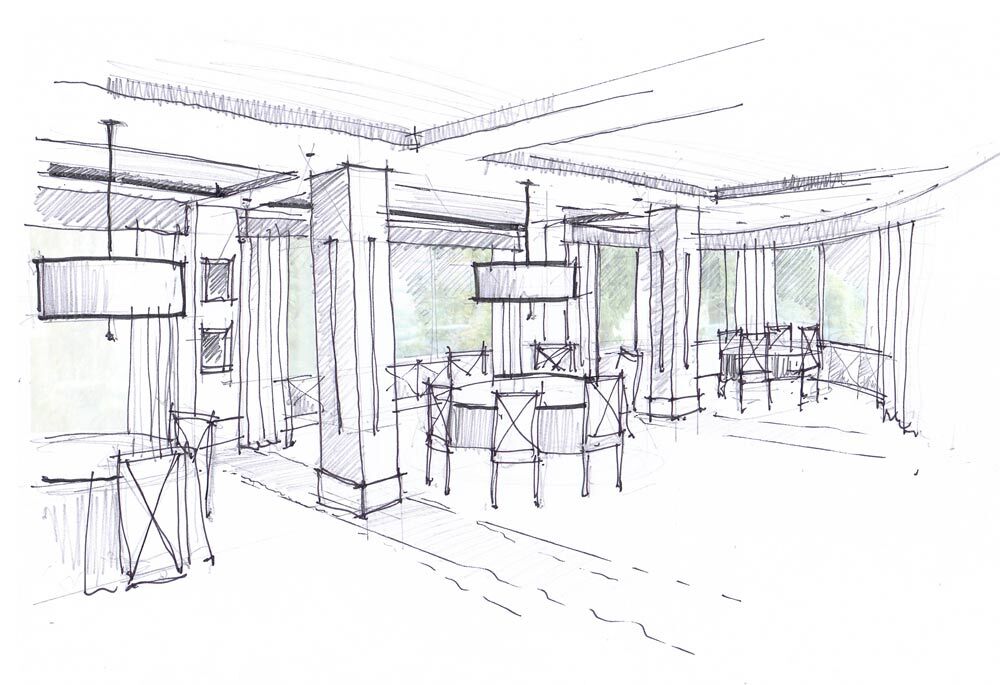 Sketches by Park Grove designer Nicolla Newsom
Due for completion in April, the Park Grove team have been working hard on the new restaurant design for Highbullen Hotel. As part of a wider re-furbishment plan at the hotel, the restaurant is set to become the destination restaurant in North Devon. Set in a 200 acre haven in the rolling Devon hills, Highbullen Hotel Golf & Country Club includes a golf course, spa and gym, as well as corporate hospitality.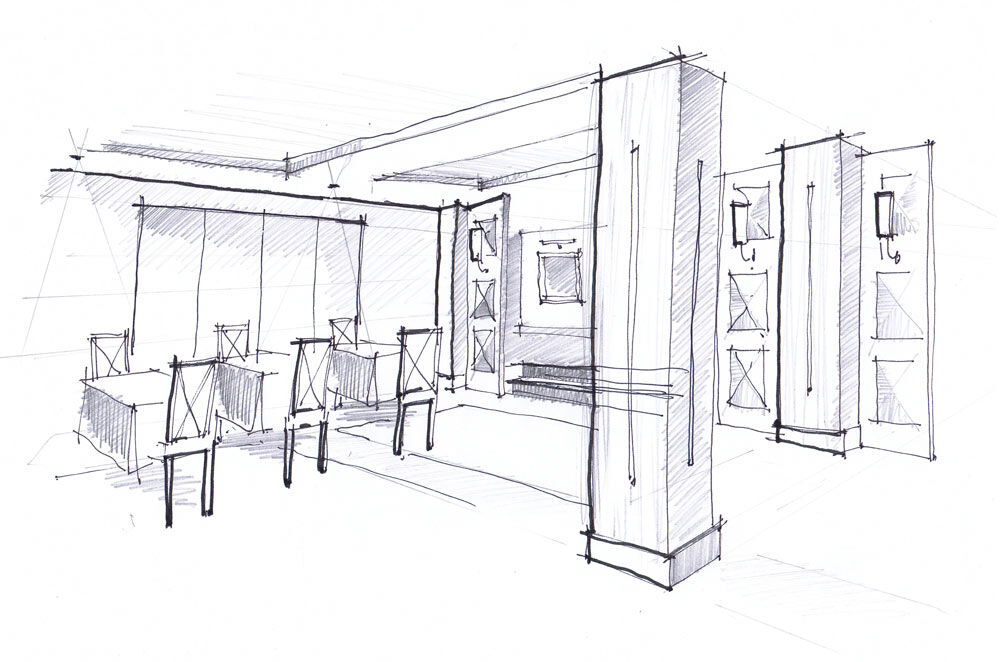 Taking design inspiration from the spectacular views, the restaurant will incorporate an earthy colour palette with flashes of teal, plum and gold tones. Beautiful lighting will create an elegant dining experience while panelling details and William Morris fabrics will link back to the Victorian Arts & Crafts roots of the building.
The design also includes the refurbishment of the original cellars which will become an intimate dining space with inviting banquette booth seating, atmospheric lighting and feature installations with reference to wine.
Work will begin on-site in the coming weeks, watch this space for updates!