Park Grove On Site at Royal Star & Garter
The Royal Star & Garter at High Wycombe has been designed to create a welcoming and stimulating environment for disabled veterans and their partners. It offers holistic care and access to in-house therapies, including physiotherapy and speech and language therapy. There is also a programme of over 50 activities per week for the residents.
Visits from military organisations, as well as schools and other groups give residents the opportunity to share their military history in an inspiring setting.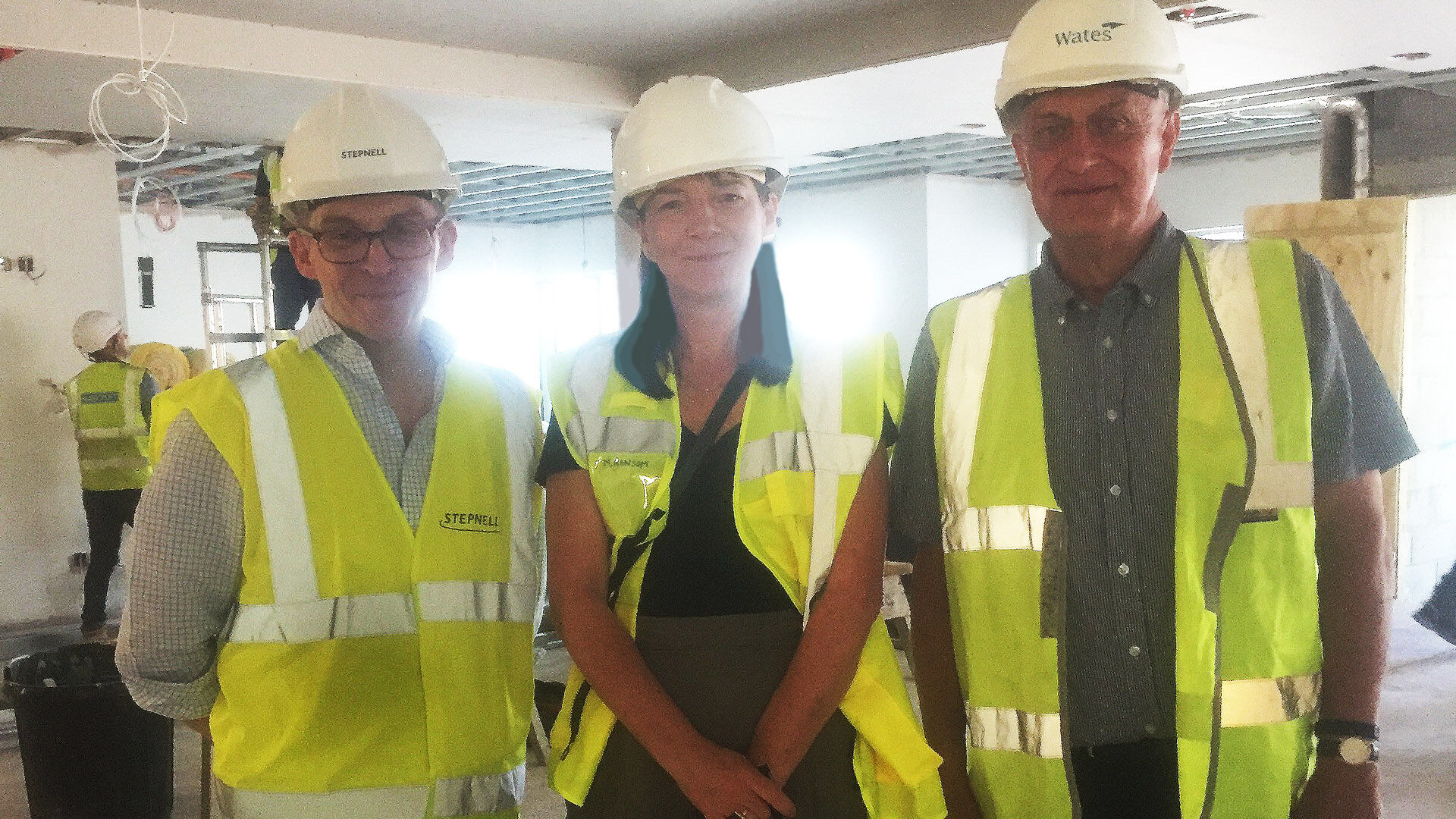 From left - right: Andy Cole OBE Chief Executive at RSG, Nicolla Newsom from Park Grove Design, Chris Hookham Project Manager from Baillie Knowles.