Park Grove design team shortlisted for International Design Award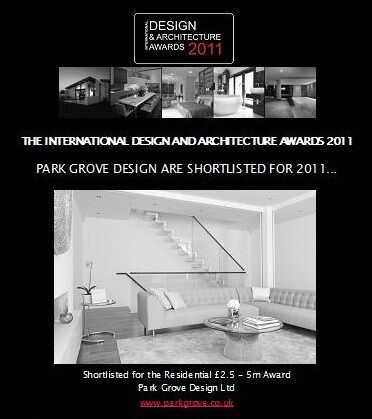 For the second year in a row, Park Grove Design have been shortlisted for the International Design and Architecture Awards.
Nominated for Best Development £2.5-£5 million, the team are honored by the listing as awards are highly recongnised within the design industry.
The team will be attending the awards ceremony presented at the Mandarin Oriental Hyde Park Hotel in London this September.