Park Grove attend the Boutique Hotel Summit

Held at Altitude London, on the banks of the Thames, the Boutique Hotel Summit is Europe's only b2b conference for the boutique and lifestyle hotels sector. The two day event kicked off with a tour of local boutique hotels; Pelham Hotel & The Gore. Although very different in design, one being feminine and the other very masculine, both oozed with style, sophistication and design detail.
The seminar agenda featured sessions on a range of subjects including marketing, finance, art & design, food & beverage, and more. Park Grove particularly enjoyed Gordon Campbell Gray's Keynote Speech, with his honest and humorous approach. We also very much appreciated the General Manager session which featured a selection of top GMs giving an insight into the challenges of their role at the heart of the hotel, and how it is evolving.
The event also offered the Park Grove team network opportunities with potential suppliers and clients, including a "speed dating" business card swap and cocktail reception.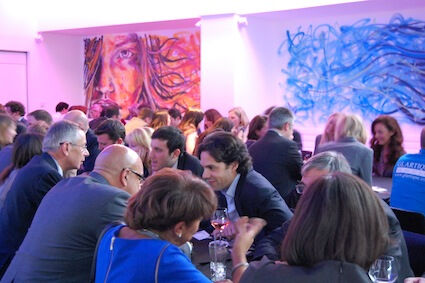 Event organiser Piers Brown said:
"We've been delighted with the way Boutique Hotel Summit has grown and developed from last year. Attendance was up by around 50 per cent, we had a terrific list of speakers and the networking sessions really brought people together. A big thank you to all our sponsors, speakers and delegates for making the event possible."