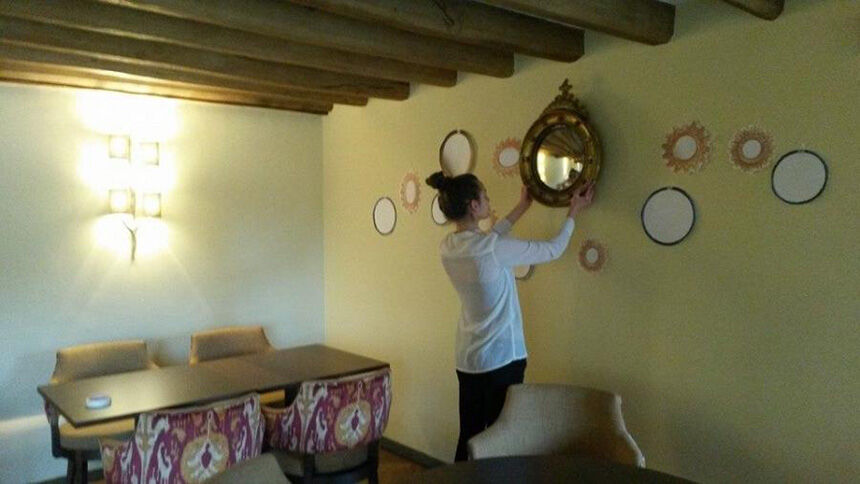 Several years ago BIID interior designer Stephen Ryan almost single-handedly launched the interiors trend for wall groupings. His installation used multiples of woven baskets but nearly any item which can be wall-hung can be used to cover a large wall surface with interest.
Arranging the hanging without trial and error can be a rather tricky affair. You can prepare an architectural drawing of the wall with all items to scale but getting it to look right in-situ is often quite a different matter. Here are some suggestions which will help.
If your grouping is made from large effects, get a role of lining paper, trace the items and use maksing tape these templates into position on the wall, moving them until the composition is perfect. For smaller objects photocopies of each item will provide a realistic impression of your final grouping well before the first hole is made in the wall. Get creative and happy hanging...