First and Lasting Impressions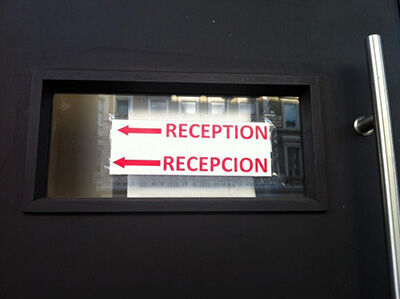 I occasionally come across lovely hotels which have the same odd policy. It's not enough for signage and way-finding to simply exist. It is a visual extension of the care and attention your establishment gives to details. Computer print outs, or worse, print outs slipped into plastic sleeves are never an acceptable signpost for guests in quality accommodation.
Even temporary refurbishment situations require thought and planning as to how you'll let guests know what's happening. For short-term issues why not invest in a 200(+)gram quality stock for printing and mount any signs onto inexpensive foam board. If your print is greys rather than plain black it will help. For long term way finding strategies a good interiors or graphic design company can assist. Alternatively museums or art galleries often have stylish and cost-effective signage solutions as they need to change them so regularly. Why not pop along for a look?