19. Finding your way - trends in signage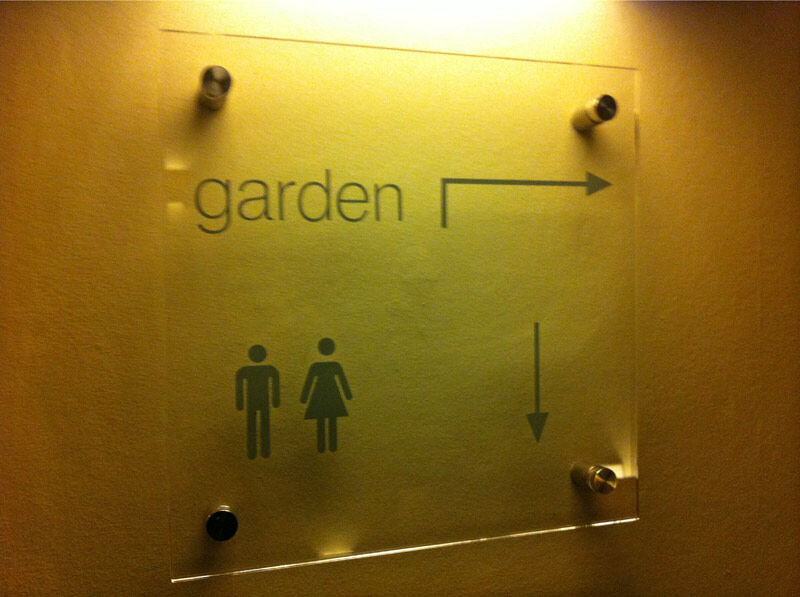 Graphic designers call it wayfinding. You and I are likely to refer to it as signage. Whatever you call it, helping your guests to negotiate easily around your hotel is an important design detail. As boutique hotels are often formed from grand housing stock rather than purpose built this issue can be critical to your guest experience.
There are two keys here, style and content. A current trend is for vinyl lettering on glass plates for a smart contemporary look. We've even recommended this approach in traditional buildings as the impact is minimal yet the content is easy to read. If your property has extensive grounds why not consider a low 'totem' post with inset lettering to match your brand. If you're using arrows make sure the intent is entirely clear.
In the example below: is the garden to the right or straight ahead and to the right and is the WC downstairs or behind you? Getting it right can be yet another example of your attention to detail.
Return to the academy tips.