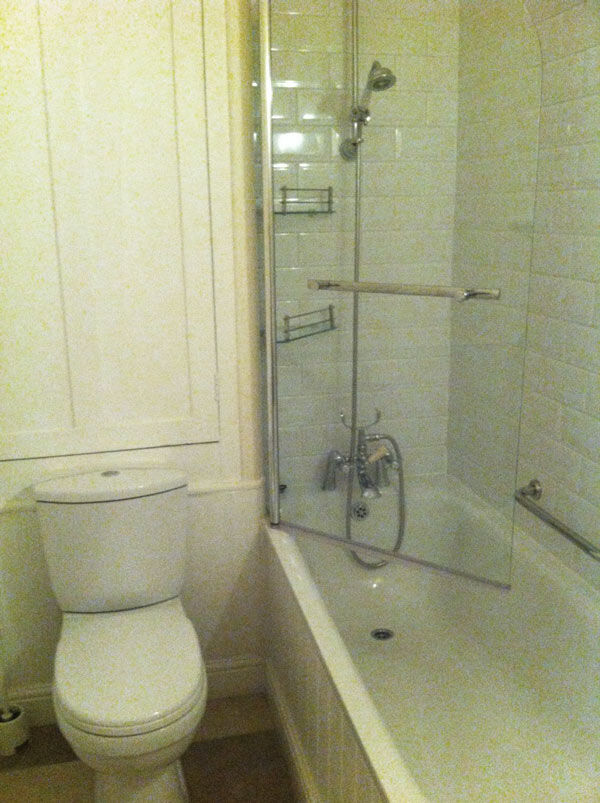 Is your en-suite accomodation daring?
Some bathrooms actually 'dare' the user to try and fill the bath or start the shower without getting soaked! Poor layout and fittings choices sometimes result in glass shower screens which only open inward forcing the user (or cleaner) to actually get into the bathtub to turn anything on. For situations where tight spaces prevent outward pivoting shower screens a bi-folding option might be considered, but approach with caution as these can appear dated.
An alternative is a fixed 30cm glass screen at the shower end with a contemporary-style curtain positioned so it fits inside the glass for showers and outside for bathing.
In small en-suites you'll also want as much surface area near the basin as possible so even the amount of flat area incorporated into the basin itself should be a consideration. Waterproof shelving or a contemporary trolley will assist and provide additional display areas for attractive toiletries..
Return to the academy tips.