09. Indoor/Outdoor spaces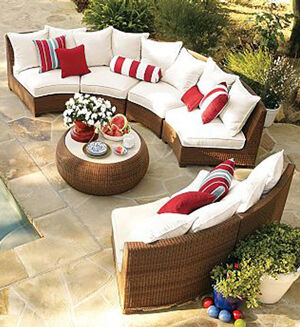 The Queen's Jubilee and the 2012 Olympic games make this an important year for outdoor entertainment areas. Your furniture orders must be placed now, and with written confirmations, if you wish to make use of such areas this summer.
Suppliers such as Dedon and Janus et Cie offer furniture which is attractive enough to use inside as well as out. Exterior fabrics have come a long way and these days look like quality interior furnishings with texture adding an additional homely aspect.
Finally, don't shy away from putting out the bunting and filling your exterior spaces with strong colours to capture Britain's celebratory mood!
Return to the academy tips.